The mail just keeps coming in as my summer rolls on. I also got something very special and unique, which you can see at the end of this entry.
Current Arizona Diamondback and former Oakland A's pitcher, Brad Ziegler, signed the card I sent.
Former New York Mets first baseman and current Seattle Mariners bullpen catcher, Jason Phillips, signed all of my cards. I mailed them to the care of the Mariners in Seattle and they came back quite quickly.
Current Baltimore Orioles manager Buck Showalter signed my cards from when he was the manager of the Texas Rangers. I mailed these straight to Camden Yards and was not disappointed. If you want to get a better view of any of the autographs, feel free to click on any of the pictures posted on this entry.
The last autograph I got in the mail for this entry is
Rob Blake
. Blake is a former Colorado Avalanche and Los Angeles Kings great who played in six all star games, as well as a Stanley Cup Champion and Olympic Gold Medalist.
Lastly, the unique item I got. I entered a contest from
Autograph University
for a Phil Jackson signed book. A few days after entering, I received an email from AutographU's founder,
Matt Raymond
, saying that I was the winner of the contest. Shortly thereafter, the book arrived in the mail. I am now the proud owner of a signed first edition of
Phil Jackson's
newest book,
Eleven Rings
. Special thanks to Matt and AutographU for everything and I highly recommend their website for autograph collecting advice.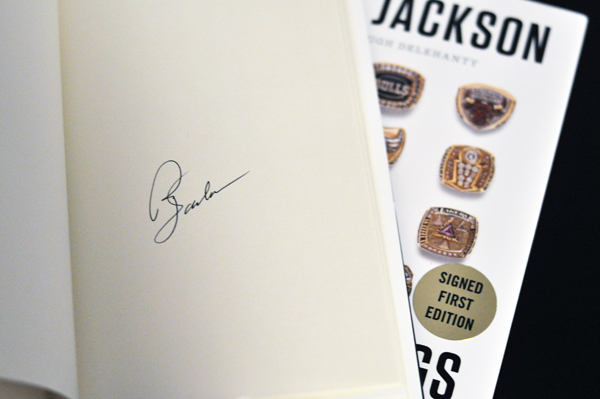 That's all for now. Best of luck graphing and have a great summer!